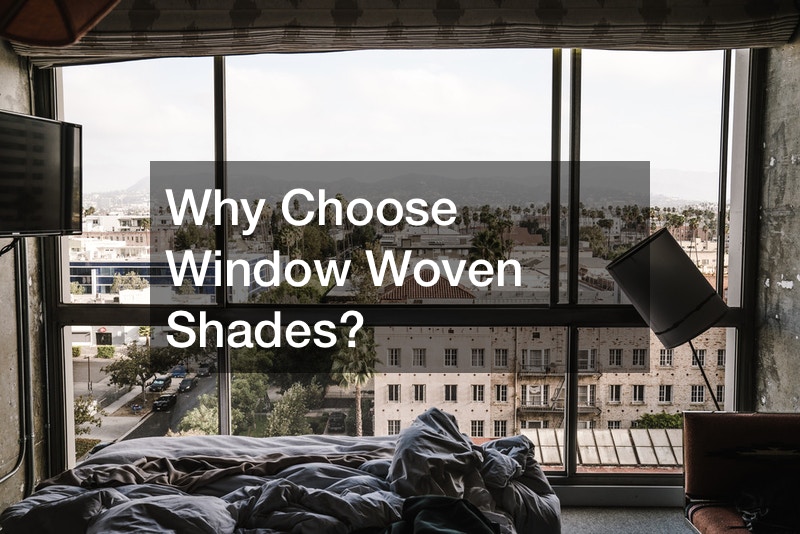 Are you considering woven wood shades? Here is some more information on why you should add these to your home decor.
Whether you're outfitting a rustic cabin or a modern loft apartment, woven shades can be a great fit. Their many advantages include:
Eco-Sophistication – Woven wood window shades are made with organic materials like bamboo and jute.
Therefore, they're perfect for creating a nature-inspired, bohemian vibe in any room. Choose from a wide selection of colors/finishes to complement other design features in your space and set a casual yet chic atmosphere.
Light Control Options – Woven wood window shades are a top choice for living spaces, owing largely to their light filtering properties. As sunlight enters, it gets diffused through small gaps between the natural fibers. This helps to control glare and UV rays while preserving a natural glow. If a higher degree of privacy is desired, a liner can be added to ensure no one can see in when the shades are closed.
Custom Control – Woven shades may be upgraded in a number of ways. Cordless, motorized lift can be added for everyday convenience, safety and easy operation on hard-to-access windows. Top-down bottom-up lift is also available to afford maximum light & privacy control
.