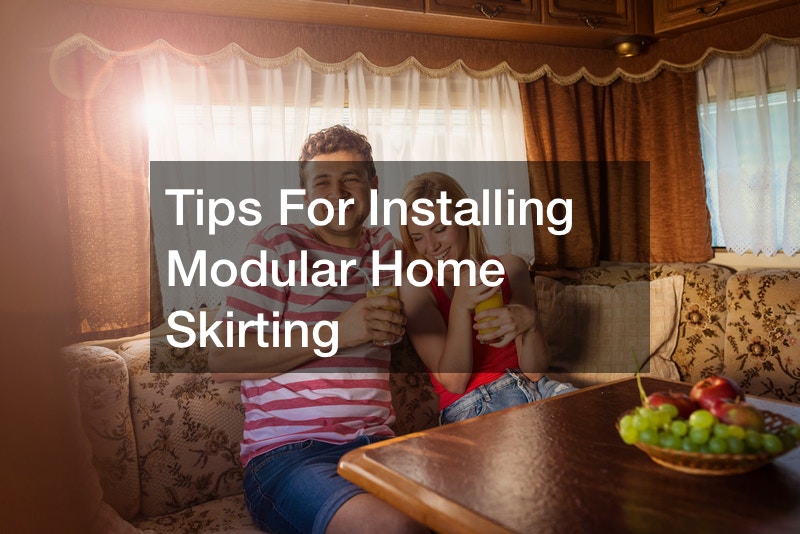 Modular home skirting is becoming a hot trend in recent years as it can make your mobile home stand out with just a simple product installation. Learn more if you want to know what the steps in modular home skirting are.

Before starting your modular home skirting, it is essential to ensure that the ground is as level as possible.

Step 1: The first step is setting up the ground rail, and it is crucial, to begin with, this piece. Be sure to look inside of your kit for the pre-notched corner.
Step 2: Using a level, make sure that the back part of the top rail is aligned with the siding of your mobile home. Do this on both sides to ensure that the corner is placed correctly.

Step 3: Place your level on the ground rail and move along the side of your mobile home to ensure that everything is leveled out; try adjusting when it is not perfectly balanced. Insert your ground spikes once your rails are straight.

Step 4: The following piece will be a straight piece of trim and put it straight up to the first piece and continue going and set the top rail in place. Begin a 1/2 inch from the corner of your mobile home, nail it in place, and proceed with the rest of the pieces. Ensure not to nail too tight because you need room for movement.
.