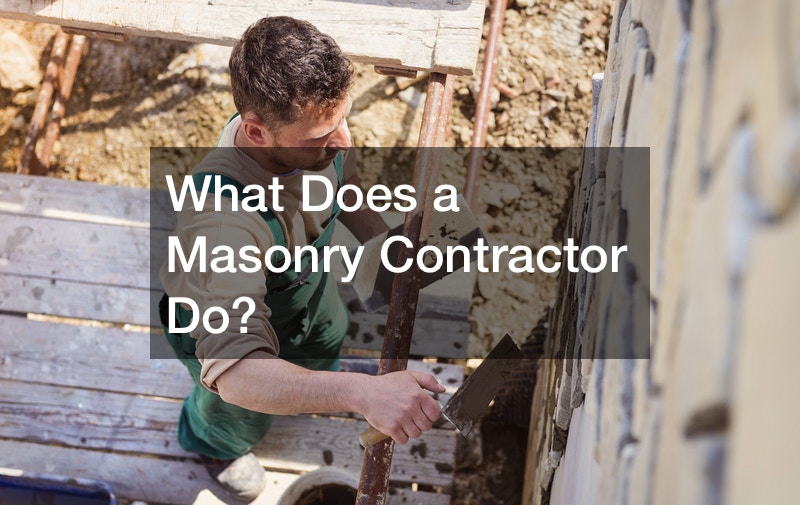 Do you want to update part of your home? Do you want to install an addition to your home or repair an old one? A masonry contractor may be the person to call.
Masonry contractors can do big landscaping projects to smaller indoor projects. There are many different types of installations and repairs that a masonry pro can help you with.
Masonry contractors can install or repair fireplaces and chimneys to make sure that your home is keeping out the cold air and ventilating out the smoke from a lit fireplace. If you want a flat driveway, masonry pros can help you out with that as well. They can level and remove concrete wherever you would like on your property.
Masonry contractors help make sure your home looks and functions the best it should. They primarily work with brick, stone, and concrete. If you need any installation or repair both indoors and out, contact a masonry contractor and see what they can do for your home.
If you are needing a repair, do not wait to contact a masonry contractor. Repairs are important to get fixed as soon as possible because if you wait, more damage can be done leading to more money being spent to repair it.
.