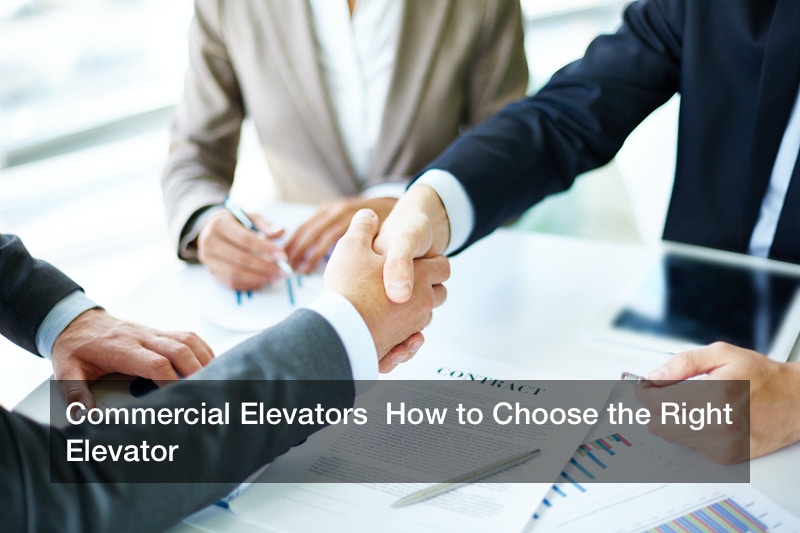 It's no doubt that the invention and evolution of a commercial elevator affect our movements and change our building style. Does your commercial building have several floors? If so, the law requires you to make all areas easily accessible to persons of every ability. This is where commercial elevator comes in handy.
Whether you have an office building or a multi-level mega-mall, you cannot operate without a commercial elevator or lift.
Currently, there are more than 700,000 elevators in America. Therefore, choosing the right elevator can be taxing. But worry not, we've broken down this piece into various sections to help you get the best commercial lift.
1. Understand Various Types of Commercial Elevators
Understanding different types of elevators is key in choosing an appropriate lift for your transportation needs.
Residential Elevators – If you have invested in commercial apartments, then consider installing residential lifts. These elevators feature a stunning design that makes them aesthetically pleasing. Some of the residential elevators are small and can only carry one or two people
Passenger Elevators – These elevators are designed with additional features including audio or visual advertising, television displays, and loudspeakers for announcements or playing music. They are common in high-rise buildings and carry people from the ground floor up to the sky lobby.
Sidewalk Elevators – They're can also be used in moving cargo. Typically, these elevators move materials from and to the basement. They open into a sidewalk for fast loading and unloading process.
Freight Elevators – They are only meant to carry goods and not passengers. They can carry bulky and heavy loads; much more than a passenger lift would carry. They're designed with a rugged interior to prevent wear and tear during loading and unloading process.
Vehicle Elevators – You can find a vehicle elevator in a manufacturing center or the garage. It's a commercial hydraulic elevator that makes a building accessible to a driver.
2. The Commercial Elevator Company
Choosing an elevator company is a critical factor in finding the right and affordable commercial lift. For instance, Albany Elevator Company is a reliable and reputable New York elevator repair, maintenance, and installation company. The company offers hassle-free and flexible maintenance programs.
So, what are some of the factors to look for in a commercial elevator company?
Expertise and experience – Consider the experience a company has in commercial elevator installation services. The ideal elevators maintenance company will have a remarkable experience in control type, application involved, and excellent diagnosis, maintenance, and repair services.
Necessary Electrical and Mechanical Tools – As a building manager, you need a commercial elevator company that has the required equipment for elevator installation services. Ensure the company has the necessary tools for maintenance and repair services. The intricate design of escalators and elevators often requires special diagnostic equipment for repairs and maintenance. If a company lacks these tools, then the services will take longer and cost you more.
Connectivity to IoT – We live in a digital age where technology has become an essential requirement. When choosing an elevator company, consider how the company utilizes the internet in enhancing installation, maintenance, and repair. A tech-savvy company that can leverage the internet will enable building managers to make strategic technology upgrades.
Location – The location of a commercial elevator company is a crucial factor to consider. This is to ensure you're hiring a company that can deliver emergency and time-sensitive services.
3. Consider the Cost
The cost of a commercial or residential elevator can be determined by several factors like size, the building material, number of floors, safety features, and the basic design. Other aspects that affect the price of an elevator include maintenance and repair fees, and installation charges.
The above tips make the process of choosing a commercial elevator easy and hassle-free. You should carefully select an elevator company as this will determine the kind of services you will get and the quality of the elevator.