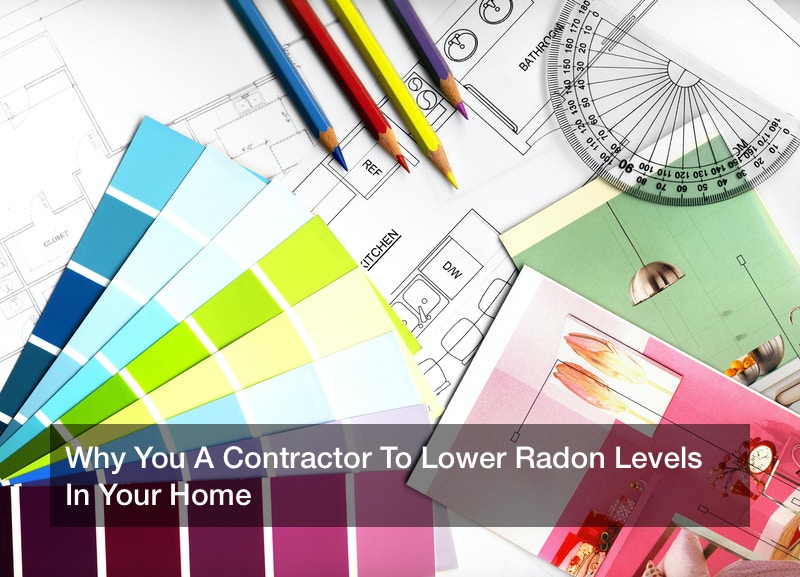 As a homeowner, one of your biggest worries when it comes to protecting your home is dealing with radon. In fact, the Environmental Protection Agency estimates that 1 in 15 American homes has radon levels at or above the recommended level.


What the heck is radon you ask? It's a naturally occurring gas that can't be seen and can't be smelled. As such, this makes radon a bit of phantom menace in many homes; you know it's there, but you don't know where or how much or what it might be doing it your health.


That last point is a serious one indeed. Radon has been labeled by the U.S. Surgeon General's Office as the second leading cause of lung cancer behind smoking and it can cause a litany of health issues. Radon is responsible for as many as 20,000 lung cancer deaths every year and what's worse is that many of the symptoms of radon exposure don't pop up right away.


Those symptoms can include:
Coughing
Shortness of breath
Wheezing
Chest pains
Rapid weight loss
Coughing up blood

So now that it's been established that radon can wreak having on a home and on the health of you and your loved ones, you might be wondering what exactly you're supposed to do to deal with it. One option is to buy a radon test kit for your home. You can buy short-term kits, which test for anywhere from two to 90 or long-term kits, which determine the radon concentration in a home for longer than 90 days.


But if radon levels are at abnormally high levels in your home, the best option might be to contact a radon testing contractor or a radon mitigation contractor.


A radon testing contractor can determine the radon levels in your home and a mitigation contractor can install a radon mitigation system to lower those levels. A mitigation system works by expelling radon outside a home and pulling in outside air to make the air inside a home much cleaner. They can vary in cost, but they don't do much to raise power bills and actually cost very little to run. Studies have shown that mitigation systems have a success rate of around 99%.


Whether you're looking for a radon testing contractor, a radon mitigation contractor or another type of contractor to deal with a radon issue, you're going to need to do your research first. If you don't, the consequences could be dire. Whether you know it or not, not all contractors are honest and not all of them have the same amount of skill or experience. When it comes to dealing with matters of your home, you absolutely want the best people for the job and you want peace of mind.


As you look for the right radon testing contractor or mitigation contractor, you may want to keep some of the following things at the forefront of your mind:
First things first, you need to find out if a contractor is licensed. Contractors don't have any kind of national radon licensing, but they usually are licensed by the state. If you're looking for one, a good step is to call your state's radon office and ask for a list of licensed contractors in your state or in your area.
You also need to find out if a contractor is insured. Radon and trying to mitigate radon is serious business. If it's determined that alternations must be made to your home, you need to find out if a contractor is insured in case anything bad happens.
Ultimately, you need to go with your gut. Everything from a contractor's demeanor to their interactions to their pricing to their methods should give you some kind of impression about the way they do business and whether or not you should hire them.

When dealing with radon in your home, it's not a problem that can be ignored or fixed very easily. By hiring a radon testing contractor or a radon mitigation contractor you can protect your home and your health for many years to come instead of living in fear and dealing with a problem you can't see.