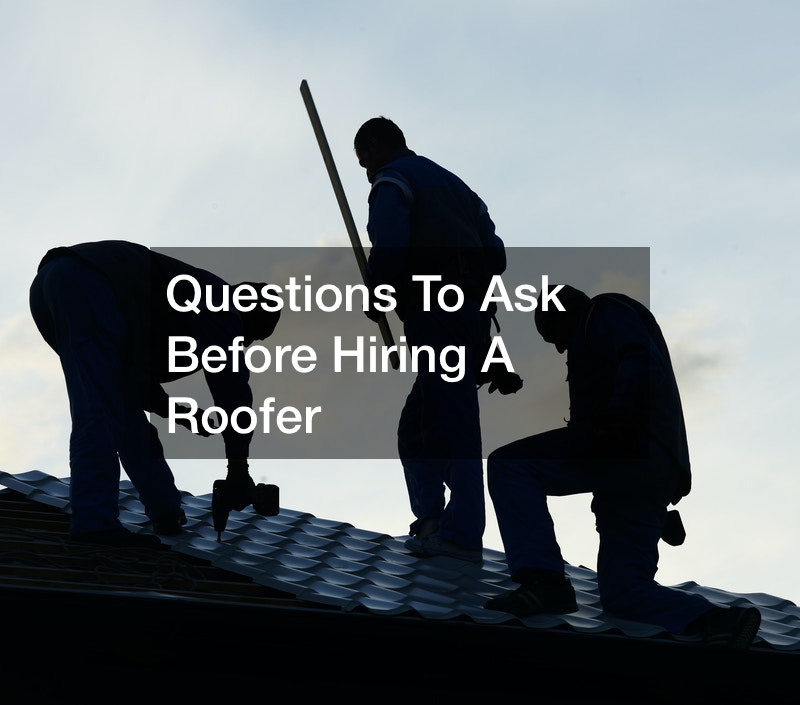 Roofs are expensive, but getting a bad roof that leaks is even more expensive. It's also more expensive to be overcharged for a roof. Learn how to weed out bad roofers from good roof installation services by asking these questions, as recommended by Sears Home Services.
What Are the Roofing or Shingle Options?
Some roofers only specialize in one kind of roofing material.
Some may even be certified by the shingles' manufacturer. Find out what materials or shingles are recommended, then ask if they are certified by the manufacturer.
Will You Put the Estimate in Writing?
Always get estimates in writing. Never just trust a verbal agreement. If something goes wrong, a written estimate will help you out in court. Everything done on the roofing project should be itemized, such as cleaning up the mess.
Will There Be a Big Mess?
Good roofing services lay down tarps to protect plants, lawns, and yards from the debris caused by a roofing job. The cost of cleanup should be included in the estimate.
Are Warranties Transferable?
New roofing systems come with warranties lasting decades. A house with a roof still under warranty is far easier to sell than a home without a roof warranty. Homeowners considering selling the home in the near future need to ask if the warranties are transferrable to anyone buying the home.