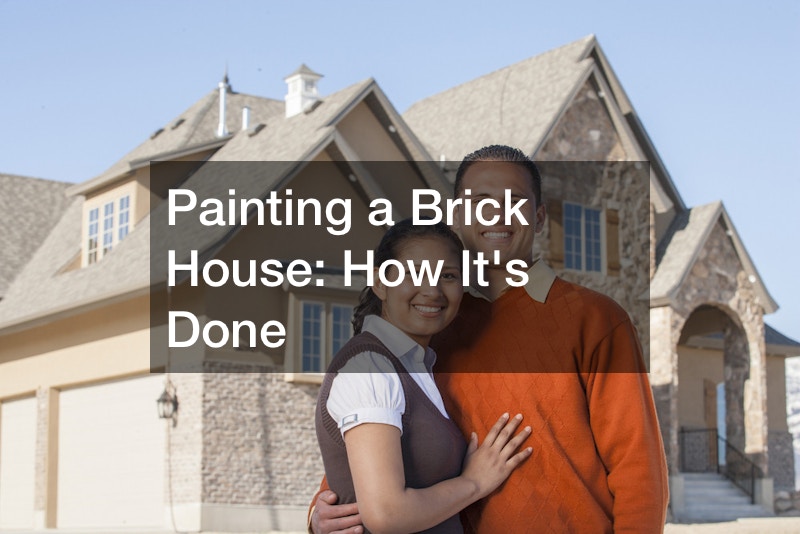 Painting a brick house gives it a fresh, clean look and instant curb appeal. The attached video talks more in-depth about how to do the process the correct way.
You want to make sure the surface is clean by getting rid of all the dirt, dust, cobwebs, etc before starting your exterior painting project.
Inspect the brick once the surface is dry to look for any damage, specifically holes, gaps, or crumbling.
If there are any small holes or cracks, you can use mortar repair caulk. Larger repairs require mortar.
This step requires that you remove mailboxes, light fixtures, and anything else attached to the brick, and cover the edges of windows and doors with painter's tape. Cover plants that you want to protect from the paint.
Apply two coats of primer, which allows you to bypass traditional exterior painting and priming steps. For small projects, use rollers and brushes, but a paint sprayer for a larger project.
The video gives a formula to determine how much paint you'll need. You'll need to measure the square footage of the surface area by multiplying the width by the height, minus the door openings and windows
Start from where the brick meets the roof, painting horizontally to fully coat the mortar lines. It's recommended to have a little more paint on the brush than you need.
Painting a brick house can rejuvenate its appearance and enhance its curb appeal. As the video states, proper preparation and inspection are crucial for a successful project.