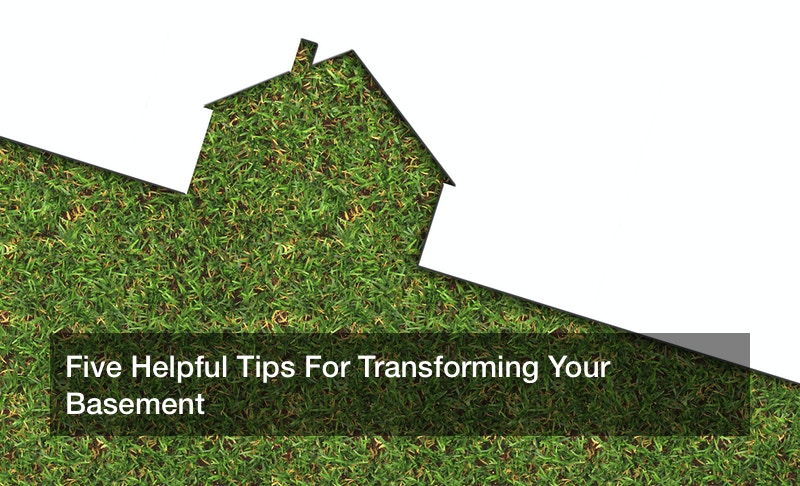 The interior design industry generates $10 billion annually as homeowners buy furniture, throw themselves into home remodeling projects or redecorate to spruce things up.

When it comes to DIY projects and home remodeling, one project that can spruce up your home while greatly increasing its value is a basement remodel. You might see your basement as just a spot to store your junk. It can be that if you want it to be, but you can also transform it useable living space and can make your property much more valuable. In fact, according to Home Advisor, the average basement remodel can have more than a 70% return on investment.

If you want to pull off the perfect basement remodeling project, here are five tips on how to pull it off:
More bedrooms: By remodeling your basement, you can add a lot more living space for things like bedrooms. Keep in mind that for a space to be considered a bedroom, it must have a closet and it must have two forms of egress–a way to exit the property. Installing something like a window to add another exit point can take some work, but it can pay off over time. It will increase your property value and hopefully appeal to a broader range of buyers.
More bathrooms: Having an additional bedroom can be nice, but so can having an extra bathroom, especially when you've got company over. Having additional bathrooms in a house is always a big point of interest with potential buyers. This addition will come with costs including plumbing work, tiling and potentially putting up drywall as a divider among other things. Again, it will take some work and money, but the investment you make now will pay big future dividends and be a big point of interest when you're selling your house.
Install a wet bar: Wet bars are small bars you often see in hotels, but you can make your basement classy with the addition of a wet bar. When it comes to installing wet bars, you'll likely need to install countertops, a fridge, a sink, cabinets and flooring among other things. Depending on the quality of materials you choose, wet bars can run to about $4,000 or so.
Return on investment: it's already been established that a finished basement can have up to a 70% return on investment. Perhaps that's a big reason why basement remodeling has become one of the most popular home remodeling projects in the United States. When it comes to ROI, keep this in mind: if you spent $1,000 on finishing your basement or remodeling it, the value of your property is increased by about $700, so you're looking at an ROI of almost 80%.
Extra Storage And Recreation: When prospective buyers are looking at photos of houses and see a beautiful finished basement, their interest is going to go up. If you turn your basement into a game room or lounging area, those things are going to stand out in finished basement photos that the buyers see or if they visit the home in person. Rather than being cold and dark, you can make your basement the place to party in your home, turning it into the perfect spot for parties, playtime and just hanging out with friends and family. You can also create organized storage space rather than just chucking your extra belongings down there and having a bunch of clutter.
An Easy Job: When buyers are looking at basement photos, they aren't looking to see the highest of high quality. As long as you can put in decent lighting, a source of heat and some good flooring that won't warp after a short time, that will add a lot to your basement.
If you're looking do some home remodeling or finish your basement, an online search will yield numerous finished basement photos to give you many basement finishing ideas to transform your basement the way you want, whether you look at wet bars, game rooms or extra beds. Taking the time to do this project will liven up your home and should give you a great return on investment in the future.