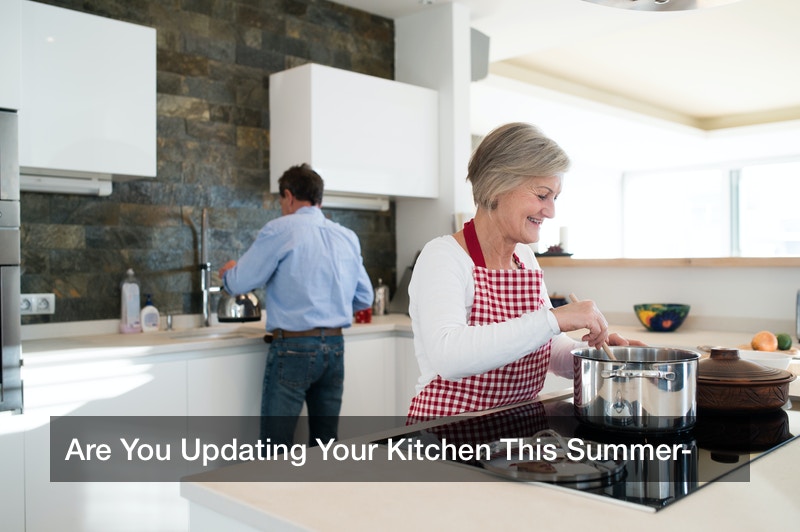 This has been a chaotic summer. With one daughter leaving for college for the first time to another daughter who is leaving for grad school, those transitions in themselves are a challenge. When you add in the fact that you are also in the middle of a kitchen remodeling project and you begin to realize why things have been so crazy. There was a time when you hoped that the kitchen remodeling would be done before the graduation parties, but that simply did not happen. The fact that all four of you are in the house at the same time the remodeling contractors are, however, has no been easy.

Fortunately, you have a second, but much smaller, kitchen in the basement that you can use. Even this advantage, however, has its limitations. You do know, though, that the kitchen remodeling was needed and that it will add significant value to your home.

Residential Additions and Remodels Are a Great Way to Add Both Function and Value to a Home

No matter when they are rescheduled, home remodeling projects interrupt your life. If you have not updated your home in years, however, it would likely be in your best interest to make sure that you make plans sooner rather than later. In addition to making your home look more current the reality is that updates to a space like a kitchen can also make it more energy efficient. When you add in the fact that quality remodels also increase the value of a home, you begin to see the advantages that these kind of interruptions can make.

Although nearly 35% of remodeling jobs involved the whole home, the greater majority of families make the decision to tackle one or two spaces at a time. Not surprising, bathrooms and kitchens are often at the top of the list. In fact, home owners remodel more than 10.2 million kitchens and 14.2 million bathrooms every year. Fueled by renovations to these two rooms, the remodeling industry is expected to continue to grow 2% a year through 2025.
No matter how busy you are this summer, you might be motivated by the fact that even a minor kitchen remodel has an average return on investment (ROI) of 82.7%. If you are on the cusp of being an empty nester then you migt be further motivated to know that Houzz reports that 33% of home owners say they change to a healthier lifestyle after remodeling their kitchen.