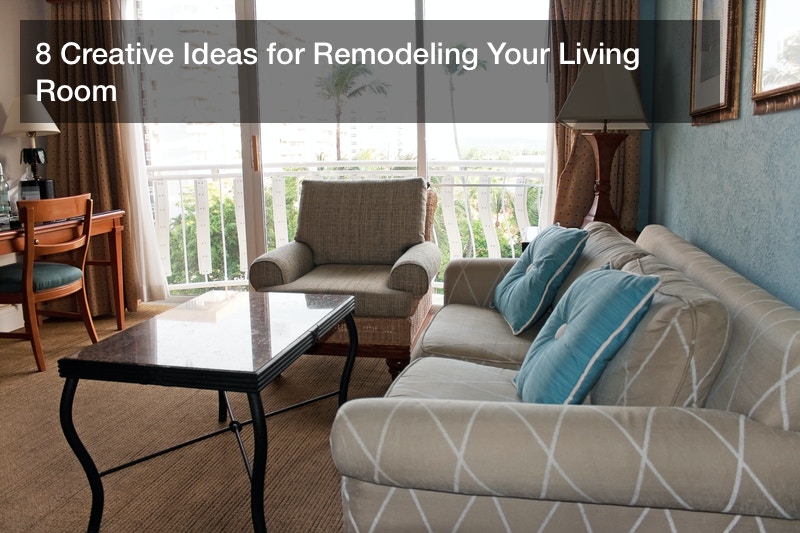 Are you considering home improvement? Are you wondering how much the average cost to completely remodel a kitchen might be? Wondering what the average time to remodel kitchen is? Looking to add value to your home? What home improvement to increase home value should you consider doing?
There are many home addition and remodeling contractors, home improvement general contractors, residential restoration service contractors, all specializing in home renovation and design.
Once you have decided if remodeling is for you, the next step is to determine the extent of your project and find a contractor to help you complete the project.
But if you are in a quandary about how to proceed, consider a remodeling magazine. They have articles of interest for all who are trying to decide what project to do, how to choose who is going to do it, and how much it will cost. They also have DIY tips for those willing to embark on the remodeling project themselves.
You can find information about making your home as safe as possible, preparing your home for fall and winter, and what to consider before replacing an HVAC system for your home.
Consider taking advantage of all the resources available to you prior to making a remodeling decision. You will be glad you did.
Due to the global pandemic, people all over the world are spending more time inside their homes than ever before — and that's saying something. The Environmental Protection Agency (EPA) reports that homeowners already averaged 90% of their days indoors. Now, that percentage is likely growing.
In an average year, Research Gate reveals that we spend most of our time (about 36%) at home in our bedrooms. Living areas, like the kitchen and living room, are the second most popular rooms. Homeowners spend an average of 20% of their time in these areas.
If you are spending more time inside, it stands to reason that improving indoor areas is a markedly worthwhile investment. Focus on the rooms where you spend the most time and rooms where you relax first, like the living room.
Remodeling your living room is one of the most cost-effective home improvement projects you can take on. "All in, remodeling a living room costs $6,705 to $7,823," according to House Beautiful. To get you started, here are eight ideas for remodeling your living room.
Create A Remote Learning Space For Your Kids
As of last April, 80 to 83% of children took part in remote learning, according to a poll by Gallup. As recently as the fall, those numbers have somewhat declined, but not as much as you might expect. CNBC reveals that over half of elementary schools and high schools remain remote-only. Others are implementing strategies using part virtual, part in-person instruction.
If you find yourself suddenly tasked with ensuring your child attends remote or part-remote day school, create the perfect environment for them to do it. Create a remote learning nook or designated learning space in your living room. Here are the best ways to do it:
One of the most practical ideas for remodeling your living room right now is to make it into a learning space for your child. Prioritize natural light and comfortable seating, and do what you can to eliminate distractions in your child's at-home classroom.
Transform Your Living Room Into A Gaming Area
If you are lucky enough to have extra space in your home — perhaps a den or an extra spacious foyer — you want to designate your living room for other purposes, like a video gaming area. It is one of those great ideas for remodeling your living room that is not strictly functional, but it is likely to bring you happiness if gaming is one of your passions. To transform your living room into a gaming room:
Remodeling your living room can be fun. If you enjoy gaming, transform your living room to make the most of your space and get some much need rest and relaxation.
Add Some New Decor
Remember ideas for remodeling your living room do not have to be especially grandiose or over-the-top. Instead, if it suits you and your schedule best, start small. Try adding some new decor and see what a tremendous difference that can make. Get inspired by these 2020 decor trends:
Remodeling your living room does not have to be expensive or time-consuming. Instead of knocking down the walls or ripping up the carpet, think smaller. Add some well-selected decorations to give your living room a new look.
Convert It Into A Livable Space For An Aging Parent Or Loved One
Once again, some of us may be lucky enough to have several, comfortable living spaces, like a living room, den, family room, or extra spacious foyer. If you have room to spare, your ideas for remodeling your living room can get extra creative. For instance, if an aging parent or loved one needs help with some day-to-day activities or someone to help them keep up on the appropriate medical services, consider building them a space inside your home. Convert your living room into a bedroom — or even a studio with a small kitchen area — for your loved one.
Here are some tips to get you started.
The population of Americans ages 65 and up is steadily increasing. Be there for your loved one if they need you. Include adding another, functional room in your ideas for remodeling your living room.
Do A Deep Clean
Once again, balance is important. If the prospect of converting your living room into a bedroom with its own kitchenette is a bit much for you, there are simple and relatively easy things you can do to completely makeover your living room instead. One of those things is a thorough, deep cleaning. To thoroughly clean your living room:
Install Safety Features
Another strategy is to implement ideas for remodeling the living room that will make your living room safer and possibly even save you money.
For example, did you know that you can get insurance breaks for fire sprinkler system installation? Installing a fire prevention sprinkler system will protect your family in the event of a fire. In the meantime, you will save on your insurance.
Look for other opportunities to make your living room safer. Purchase anti-slip rug pads for any area rugs. That will prevent you and your family members from slipping or from tripping over edges or corners of rugs that may otherwise pile up.
If you notice any wobbly ceiling fans, purchase a fan balancing kit to get it back on track. Do not let wobbly fans go. The wobble indicates a problem and, with enough time, the fan will fall
Restore Your Furniture (Or Buy New Furniture!)
Other great ideas for remodeling your living room hone in on your furniture. By simply swapping out your current furniture or breathing new life into current furniture, you can completely change the look of your living room.
See if it is possible to reupholster old couches, love seats, and armchairs. Look into oriental rug restoration for an area rug that was once stylish, but now is a bit tired and worn. Paint cabinets or consoles or stain them to make them look new.
If furnishings cannot be salvaged, purchasing new furniture is always an option.
Install a New Feature
For the best results when remodeling your living room, keep it simple. Start with a single, striking feature, and go from there.
For example, installing modern contemporary fireplaces can completely transform the aesthetics of your living room. It can take your living room from stuffy and drab to chic and sophisticated.
Focus on one, prominent feature and assess your needs and further design ideas from there.
Remodeling your living room can make an incredible impact on your home. Decide what way you would like to go. Do you want to keep it simple? Do you want your remodel to be practical or do you want to completely overhaul your space? Use the answers to these questions and the list above to get started remodeling your living room today.