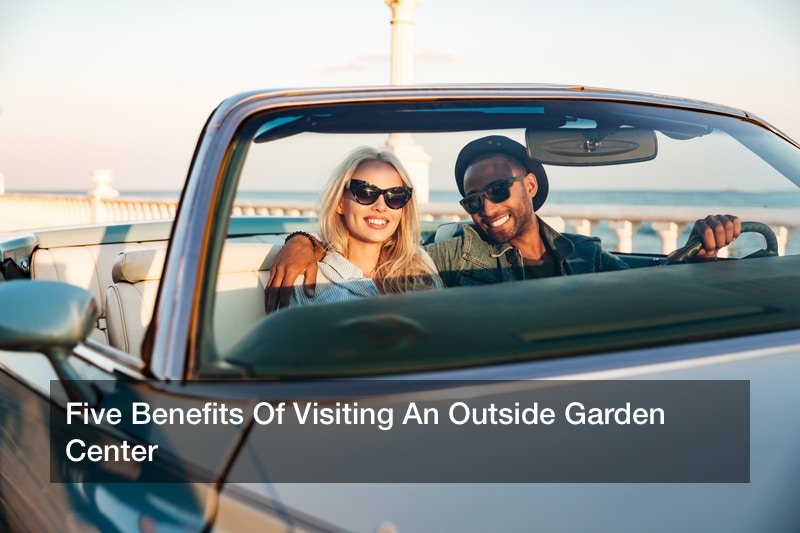 Do you consider yourself to have a green thumb? Do you enjoy planting and potting flowers around your house when the warmth of spring hits? Do you get a great sense of joy from maintaining a garden at home? Does being outside gardening give you a chance to get away from the stress of everyday life?

If the answer to any of those questions is yes, you're not alone. The U.S. home and garden market was worth more than $250 billion in 2017 and in that year, more than 100 million Americans did some form of gardening. What's more, the average American customer spent 141.06 on gardening and lawn care expenses in 2016 and in 2017, the average lawn and garden spend was $503.

Regardless of what you like to do—whether it's landscaping, gardening or some other activity, there are many benefits to shopping at your local outside garden center. Whether you're a gardening novice or a seasoned pro when it comes to landscaping and flower planting, shopping at your local outside gardening center has plenty of benefits:
Advice: One thing that your local outside garden center can dispense plenty of is advice. If you're a novice gardener who knows next to nothing about what they're doing, what better way to soak up knowledge than to pick the brain of someone who works with plants as a job? An experienced worker can give you plenty of advice about what to plant, when to plant it, what kinds of materials you're going to need for what you want to plant, etc. They may not know everything, but for some of the more popular things people like to plant, they should have plenty of tips.
Options: For newbies and experienced gardeners alike, employees at an outside garden center can give you plenty of options when it comes to planting. If you're a longtime gardener who's got a few go-to flowers like tulips and sunflowers, an outside garden center employee can offer suggestions which may open your eyes to new gardening possibilities. It could be that they might suggest something that looks absolutely beautiful on the outside of your house that you hadn't previously considered. If you want to plant, but you're on a time crunch, an outside garden center can also offer options for low maintenance flowers.
They're local: Every place on Earth has local flowers that are native to that area. A trip to your local outside garden center will give you a chance to get some native flowers to plant if that's what you're looking for. Growing native plants has many advantages. They're adapted to your local climate and tend to be low-maintenance as a result. Since outside gardening centers rely on local growers to maintain their stock of plants, you'll be able to find plenty of native plants.
Variety: It's true that your local outside garden center offers plenty of options for planting and gardening, but a well-stocked garden center will have plenty of other stuff to accommodate your outside needs.
Looking for wood chips or mulch to do some landscaping? Hoping to plant some trees around your yard? Looking to light up your garden with solar lights and lanterns? A well-equipped outside garden center will have all of those items and more, giving you plenty of options to transform not only your garden, but your entire backyard. Solar lights in particular can give your garden a very creative look at night, especially in the summertime when the stars are out.
Garden centers can also offer other pieces such as statues, fountains or other backyard art pieces. These pieces can pair well with outdoor lights and the lights can really make a backyard fountain or statue stand out.
Deals: No matter where you shop, everyone loves a good deal. If you're into gardening, chances are your local outside garden center can offer you some great deals on tools, plants and other items you'll need for your backyard project.
No matter your level of expertise when it comes to gardening, planting and backyard work, a trip to an outside garden center will help you get all the materials and know-how you need to do the job right.