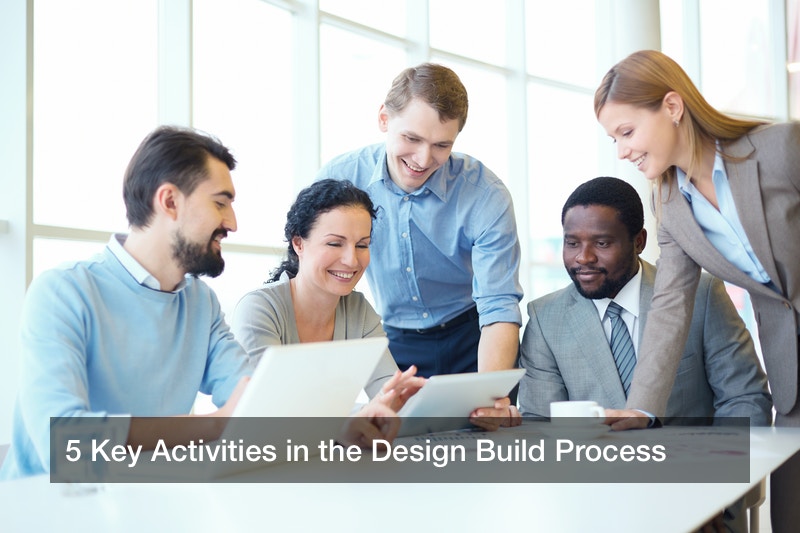 A design-build approach is a type of construction and home remodeling process that offers plenty of advantages over the traditional construction, where you first have to obtain architectural plans and then look for a contractor who can execute the plans within your budget. Some major advantages of using a design build approach include fostering teamwork, accurate pricing, total accountability, project continuity and timely delivery, professional help, owner involvement, cost and time savings.

Hiring a design build company can help you avoid a lot of inconveniences and supply delays normally associated with constructions. This is especially important for relatively small home remodeling projects and in situations where the family still occupies the house during construction.

General Contractor and Design Build
Although they perform similar roles during construction, there are subtle differences between general remodeling contractors and a design build. First, a general contractor is responsible for all the project functions. This person is equipped with vast knowledge and experience in different types of residential construction and home remodeling. The contractor is also responsible for overseeing and appraisal of subcontractor's work depending on specific construction needs.

On the other hand, a design-build contractor will essentially offer the technical expertise, skills, and knowledge of the general contractor and will source for subcontractors if a project calls for extra hands. Most importantly, this contractor will advise you on the designs, help you choose finishes, and install fixtures and cabinets based on the agreed initial concept design. He does more than just taking measurements and installing, which is what general contractors often do.

Activities in the Design Build Process for Home Remodeling
As a homeowner, you'll be looking to work with design-build remodeling companies that provide the best in terms of design and construction. Since even a simple home renovation demands close monitoring and constant communication between the designer, homeowner, contractor, and subcontractors, it's no wonder all these processes are best handled by a single person or team.

1. Develop Your Project Details

Whether you are doing a complete overhaul of the kitchen, bathroom or adding more living space by reclaiming your basement, clearly determine your project targets and come up with a preliminary budget. Though this is just a tentative budget, know how much you are will and able to spend, and the highest amount you can allocate to the project.

2. Choose the Best Remodeling Company

You can ask for recommendations for the most reliable contractors from friends, family or colleagues. Or, do a bit of background search on the internet and shortlist the top contractors you can get for further review. Schedule a meeting and in detail, let the contractor know what you want and how much you've set to spend for the project. After a few comparisons, you should be able to find the right company to work on your construction.

3. Design Stage

The first thing a build design company will do as soon as you meet is to create multiple designs for your review. This stage is crucial in the construction process as it helps you choose what you want in the final product while comparing it with the designs the company has created.

During this stage, you and the designer will decide on the materials for the project. You'll choose what looks best for the finishes, decorations and any other elements that apply to your project. The company will then place an order for the materials and have them delivered before the work begins to eliminate any potential delays.

It's here where all the project essentials are put on the table for discussion and assessment, and changes are considered before the final design is agreed upon. Changing details of a project when its ongoing can be very costly.

4. Construction Phase

A key advantage of working with a design-build company is that your project continuity is guaranteed with no delay supply of materials and labor shortage. All these are meat to ensure no inconvenience whatsoever. A good design-build remodeling contractor will schedule specific project tasks based on what needs to be completed first and the availability of the subcontractor to ensure timely project completion.

These are the steps you can expect if you choose to work with a design-build company for your home remodeling project.